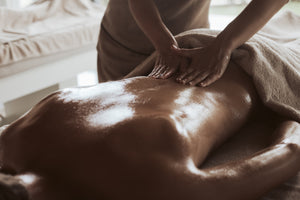 Foot and Body MassageSwedish/Deep tissue Massage and Traditional Chinese Massage in Cairns
When it comes to massage, acupuncture, and other therapeutic services that can help relieve tension, stress and pain, Foot and body Massage offers high quality, professional and effective remedial massage in Cairns.
What is Relaxation Massage?
The main focus of a relaxation massage is to de-stress, calm and relax the mind and body. It's a less specific form of physical therapy than remedial massage in regards to pain relief, but is still very therapeutic especially with the busy lives we live today, as it is great at relieving the stress that is held in the body and the mind.
pressure will be Gentle to Medium.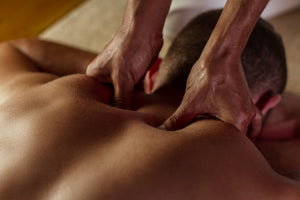 What is Deep tissue massage?
Deep tissue massage is designed to apply pressure to the layers of muscle and soft tissues and is highly therapeutic. The therapist applies firm pressure and slow strokes to the patient's body to reach the fascia, or connective tissue, and muscles deep beneath the surface. These techniques are often used to break down 'knots', which are sections of rigid muscle and tissue adhesions, and can also be used to break through scar tissue and stimulate blood flow and healing. Knots and scar tissue are linked to a limited range of motion, poor circulation, pain, and inflammation.
what is Reflexology and Foot Massage?
The origins of foot massage find their roots in ancient China more than 3,000 years ago. Since then, foot massage has become a staple of Chinese medicine and holistic wellness. It focuses on reflexology, which is the belief that there are pressure points in the feet that correspond to the health and circulation of vital organs in the body.
By applying pressure and massage to these areas of the feet, reflexology is thought to stimulate the nerves running to those vital organs and promote healing and increased blood flow.
we combine relaxing Chinese foot massage in Cairns with therapeutic techniques to provide our clients with a revitalising and calming massage experience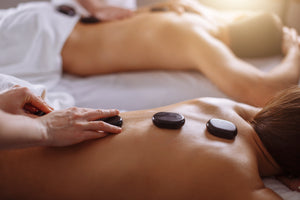 What is Hot Stone massage?
Hot Stone Massage Therapy promotes deep relaxation and eases muscle tension.
Thanks to the heat in the stones, the blood vessels are expanded creating a sedative effect, relieving you from stress and anxiety to provide complete relaxation for the body and the mind.
Hot Stone Massage improves blood flow, helps with pain management in conditions such as arthritis and sciatica, and increases your blood circulation and metabolism.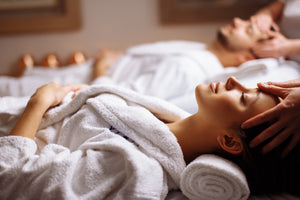 What is Couple's Massage?
Couples Massage in Cairns is an experience you should try! Relaxing and rejuvenating with a family member, significant other or a colleague is no more than quality time together. With our couples massage room and excellent therapists, this couples massage in Cairns. experience is guaranteed to happen again.
Did we say we have an ongoing couples massage promo? Yes, it's the package our clients are in love with!
Couples Massage has endless positive effects, but did you know that having a massage treatment together has interesting effects too?  come and try it.
Store name
Shop 24 58-70 Lake st, Cairns city
(on Ground floor in ORchid plaza)
Monday to Sunday 10am - 8pm